Can Dogs Have Honey? Honey is a great natural blessing that is a solution of countless humans as well as dogs' disease as it is prepared by honey bees that suck the juice of flowers that are a combination of natural epitomes of cure.
Hence if a question is asked that can a dog have honey so no doubt its answer is yes of course because it has multiple health benefits for pets and it is good for the digestive system as it is packed with vitamins, minerals and antioxidants that are very supportive to improve health and keeps it active.
Benefits of Honey For Dog:
Honey possesses a numberless advantage for pets. First of all, it is a pack of zinc, iron, minerals, phosphate, calcium, copper, sodium, and potassium that plays a vital role in the health and growth of pets. Environmental allergies are a serious issue for dog but the use of honey is beneficial to get rid of environmental allergies.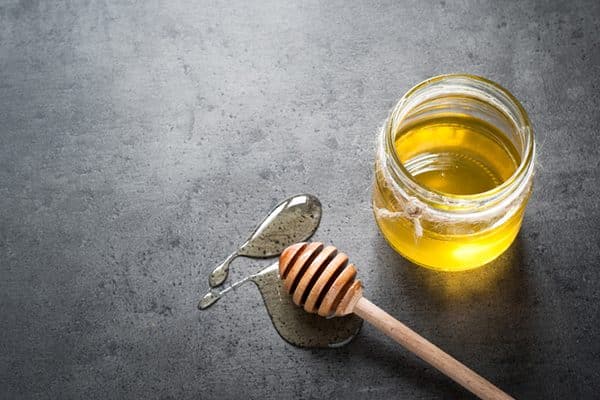 It should be used in raw form as canned honey is not as special as raw honey but it should in a little quantity that is perfect for a better coat and stomach as well as infection.
The honey products that are available in the markets are much beneficial as they contain a large quantity of fructose corn syrup and lower quality ingredients that may not be healthful for pets so it is better to use raw honey for it in order to avoid any health issues.
When and how honey can be used?
Honey is a natural solution of many health issues hence it is used as a central part of diet plan and health treatment of pet some are being discussed below,
For Allergies:
Allergies are is a serious issue that is hard to treat as it brings restlessness and it is a longtime runner issue and it is not easy and uncomplicated to get rid of allergies so it is researched information that honey is used in different allergies treatment medicine and it shows positive results that are appreciable. A regular dose of raw honey is the best solution for allergies as it is favorable for the immunity and digestive system.
Injury Healing:
Honey is a great ointment for various wounds like infection, burning, and pressure sores. Honey is also useful to stop bleeding and if blood is flowing then it is good to use honey and wrapped wound with a cotton cloth that will prove positively adequate as first aid. However, honey has accuracy for bacterial infection and decreases inflammation as well as helping to make new and healthy skin.
Cough:
Cough is a contagious infection that is also bacterial but the use of honey is beneficial for your pet in order to get rid of cough. It is also a soothing solution of throat soreness.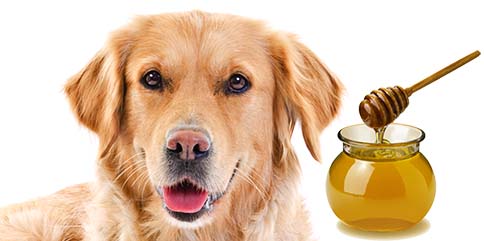 Digestion:
Digestive problem is a major problem in pets and it makes their owners conscious about their diet plan as digestive issues mean vomiting, nausea, and constipation in pets but honey is a fine solution of digestive issues.
Honey has a natural power to deal with serious issues like gastrointestinal diseases, gastritis, colitis, irritable bowel disease, and bacterial overgrowth. Furthermore, honey is an antibacterial and anti-inflammation that promotes typical and traditional treatments and gives a wonderful relief to the irritating digestive system of the pets.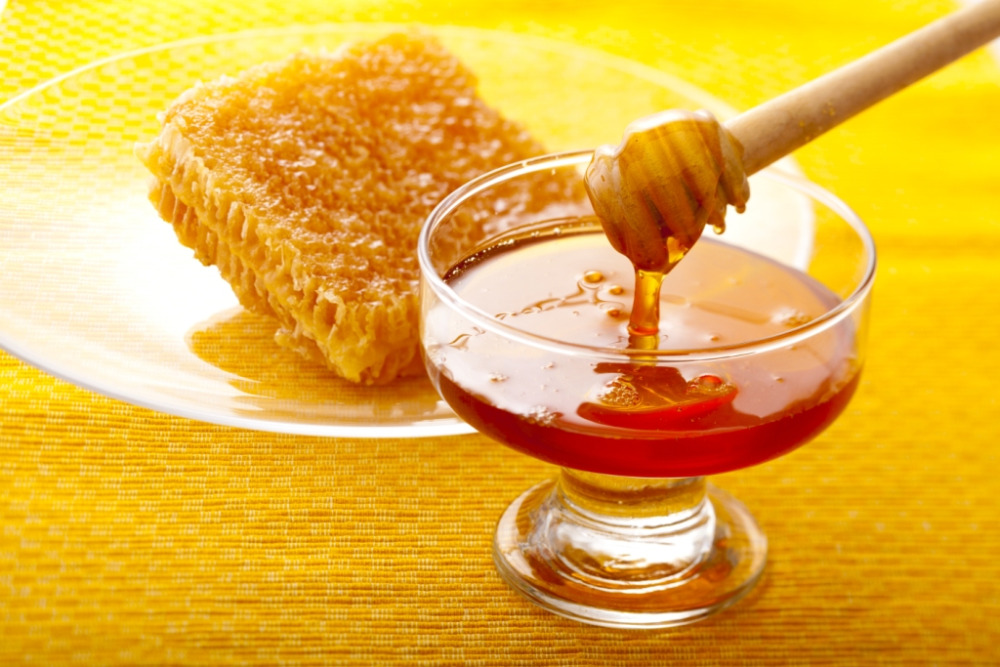 Honey Boosts up Energy:
Honey has a natural level of sugar that is beneficial for dogs and enhances their energy level as honey sugar breaks up other levels of body sugar and gives an energetic impact to dogs that is a central force for active pets.
Mobility:
Honey is an antibacterial and anti-inflammation that is very supportive of the bone, joints movement of the dogs. In short, honey is one of the magical natural liquid that is very beneficial for the dog as it is a help to boost up their energy level, current, digestive and immune system that it has countless benefits without any side effects. But it is necessary to consult your pet vegetarian before giving honey in case of surgery and particular health issue.
Warning:
Unlucky in spite of a large number of magical effects of honey, it is still risky to use in certain conditions and certain health issues like diabetic dogs, for little puppies as it is better to not use honey under the age of 1  year. In the case of bee allergies to the dog, so it is adequate to avoid using honey in the diet plan of a pet because it may be more dangerous for it.